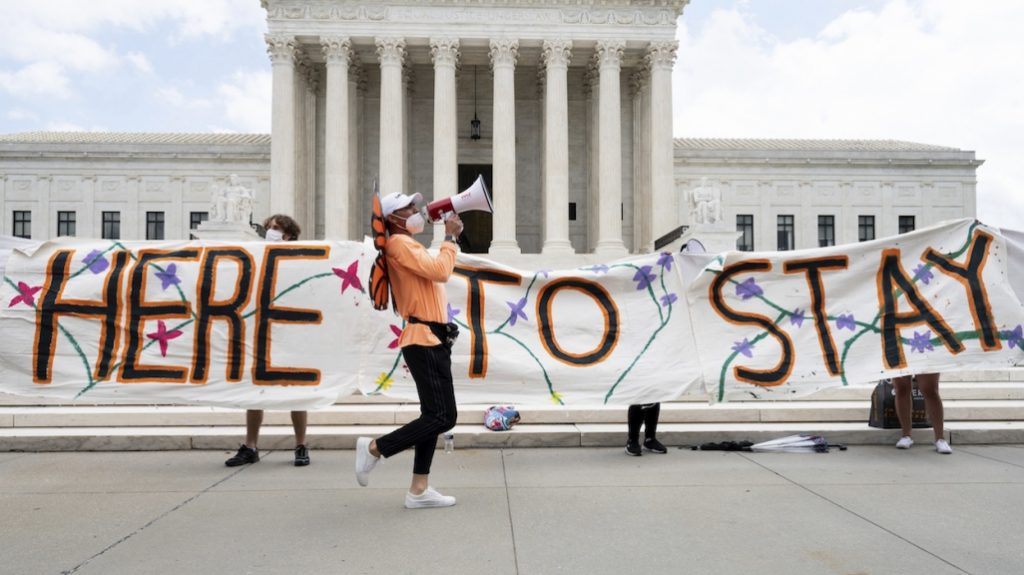 We've come to you with noteworthy news regarding the Deferred Action for Childhood Arrivals (DACA), a program which allowed nearly 700,000 undocumented immigrants who came to the United States as children to legally live and work here without fear of deportation. Complying with a recent court order issued by Judge Nicholas Garafuis, the Trump administration on Monday reinstated the program created by President Obama in 2012. Further, the Department of Homeland Security (DHS) announced it would accept initial applications for the first time in three years, grant approved applicants work permits, and allow DACA-holders to request permission to travel abroad under certain circumstances.
This latest order builds on the November 2020 ruling where Judge Nicholas Garaufis' determined that Chad Wolf was not legally serving as acting Homeland Security Secretary when he signed rules limiting applications and renewals for the DACA program. Judge Nicholas G. Garafuis of the U.S. District Court in Brooklyn, New York directed the Administration on Friday to allow newly eligible immigrants to file new applications for protection under the program, reversing the memorandum issued by Chad Wolf this past summer.
DACA is a 2012 program started by former President Barack Obama. As aforementioned, the program enabled nearly 700,000 qualifying young people to legally work, go to college, get health insurance, and obtain a driver's license without the threat of deportation. DACA recipients are young adults who were brought to the U.S. as children by their parents without legal documentation. Lawyers who had challenged the Trump administration in the case celebrated the decision, stating that amid a pandemic and global economic recession, it granted some stability to a vulnerable group.
The new public notice will display that is accepting first-time requests for consideration of deferred action under DACA, renewal requests, and advance parole requests, based on the terms of the DACA program prior to September 5th, 2019 and in accordance with this court's Memorandum and Order of November 14th, 2020. As many as 300,000 new applicants could now be eligible, according to the lawyers who pushed for the reinstatement.
"This is a really big day for DACA recipients and immigrant young people," said Karen Tumlin, director of the Justice Action Center, who litigated the class-action case. "It's a day that many of them have been waiting for over three years." She said it could open the door for hundreds of thousands of immigrant youths "who have been unfairly denied their chance"under the DACA program.
In matters concerning the U.S. Immigration & Naturalization Law, The Law Offices of Marjory Cajoux is here to alleviate your concerns and answer your immigration-related questions. You can depend on us to stay ahead of immigration developments and keep you informed.