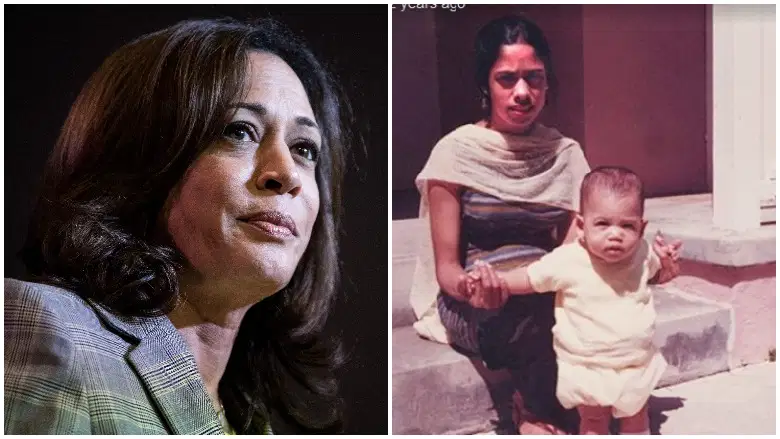 "In the future, there will be no female leaders. There will just be leaders."
– Sheryl Sandberg
Since the beginning of time, women have been the silent leaders of their families, their communities, and their companies. They have carried the burdens of this world without complaint, with the goal of making it a better place for us all. Today, that silence ends.
A week ago, history was made. Madam Kamala Devi Harris became the first female, Black, West Indian American, Indian-America, Asian-American Vice President-elect of the United States of America. On Inauguration day, January 20, 2021 once sworn in, she will be the second leader of the free world and one of the most powerful women on earth.
Vice President-Elect Harris' journey did not begin as Senator of California; nor, stomping the Yard as a member of Alpha Kappa Alpha sorority at Howard University – a historically Black college. Kamala's journey began in 1964 as the firstborn child of Donald J. Harris and Shyamala Gopalan Harris, a biologist whose work on the progesterone receptor gene stimulated advances in breast cancer research.
Kamala's mother, Shyamala, arrived in California, as a 19-year-old graduate student from Tamil Nadu, India. By 1971, she had earned her PhD in nutrition and endocrinology from the University of California and was the divorced single mother of two young girls.
Experiencing her mother's perseverance, overcoming adversities as an immigrant woman in the United States, Harris often credits her mother's intelligence, grit, and tenacity as the intangible assets that paved her way to the White House. On the campaign trail, Harris often paid homage to her mother stating, "My mother, who raised me and my sister, was a proud woman. She was a brown woman. She was a woman with a heavy accent," Harris said. "She was a woman who, many times, people would overlook her, or not take her seriously. Or, because of her accent, assume things about her intelligence…every time my mother proved them wrong."
Today is a tremendous milestone in women's history and in the actualization of what women can do. We are the grandmothers, mothers, aunts, and sisters of each other, all modeling what can be achieved. Every one of us has a self-commitment and responsibility to experience the best of us by living our best life, giving our best, doing our best, enjoying our best and being our best while in our physical state on earth. We must lead by example and bring others along when those opportunities present themselves. It takes all of us to bring change.
Shyamala Gopalan Harris died of colon cancer in Oakland, California on February 11, 2009. She never lived to see her daughter's triumph. However, we are here today, and will not only support Kamala in her leadership role; but will also support all the Kamalas to follow.  Kamala said, "While I may be the first woman in this office, I won't be the last." Let's prophesize her statement. Commit to waking up every morning, reflecting on what inspires you, and make the decision to live it.  We are women. We are powerful. Our voices will now be heard.
For you, that person who wonders can I truly make it in America. Is there a place for me, here? You, that undocumented parent, who is in quarantine asking how you will be able to muster the funds to secure your legal immigration papers? You, that business owner who is daunted by the prospects of how new COVID-19 restrictions might impact your business? Here lies the evidence of your hope, not just in the Vice President-Elect, but also in the one who made her possible.
"Here's to strong women: may we know them, may we be them, may we raise them." – Unknown
This is The Law Offices of Marjory Cajoux and we remain ready and committed to serve your Immigration, Real Estate and Probate, and Administration needs.