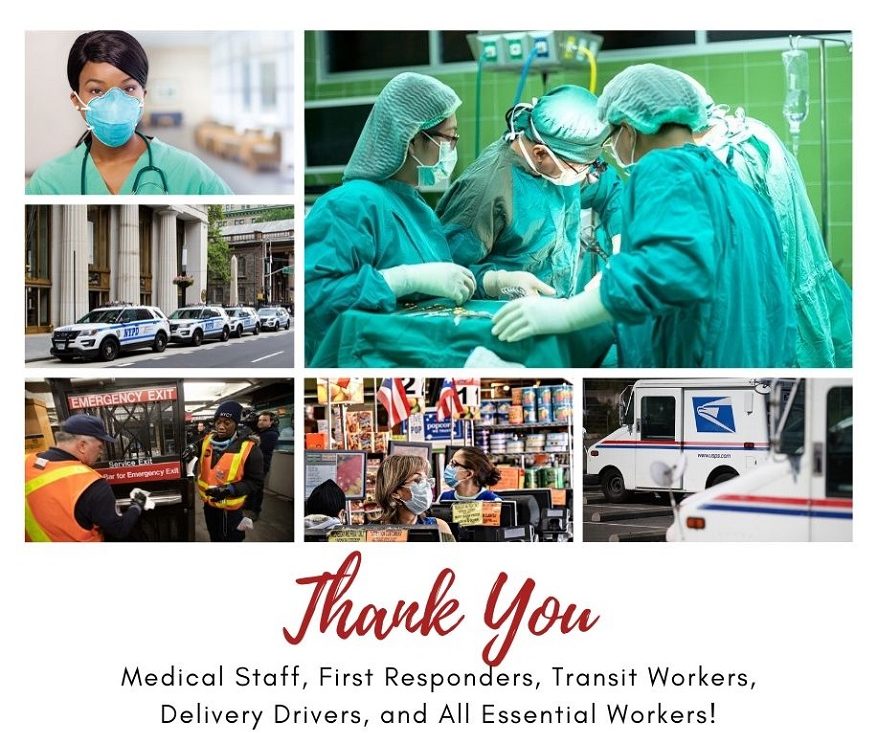 Easter season usually reminds us of "miracles".  Today we may find it very difficult to believe in miracles, yet miracles and angels are all around us.  We are all told to stay home while our angels whom we call 'frontline and essential workers' courageously embrace their duties. They face COVID-19 day and night while taking care of us at hospitals, nursing homes, private homes, driving us via public transportation, delivering our mail, selling our groceries, providing laundry services, delivering our meals and protecting our citizens.  They serve us with smiles, courtesy and bravery. I have an unsung angel in my life.
A childhood friend who is like a sister to me. She leaves her family at 4:00AM, 4 times a week and travels 85 miles to work at a hospital and serve in 14 hours shifts.  She serves with zero complaints and one essential mission "How many will we save today?"  Her commitment is a family affair. Her husband of 25 years is also an essential worker. He wakes up at 3:00AM and ensures passengers safely arrive at their destinations by driving a city bus. My friend and her husband serve us while leaving their only child whom they dearly cherish behind. However, they are both driven by the ideal that each life served or saved is someone's spouse, parent, child, sibling,  niece/nephew, cousin, or friend who also have post COVID-19 dreams and a bucket list of ambitions. As  essential workers they continually choose to ignore their fears and anguish courageously believing these lives are precious and worthy of saving.  They are indeed our angels. Let's honor them today and every day until we can claim the final victory over COVID-19.
We can all honor the frontline and essential workers by being our best and making today our best day; that begins by Staying Home.Should you need to go outdoors and encounter a front line or essential worker say "Thank You". If you are blessed with a frontline or essential worker in your life remember to say "Thank You." Most of all Stay Home and continue to create your best life, which will of course include:
We've also included a helpful list created by the CDC that can help you live your best day by taking these measures.
---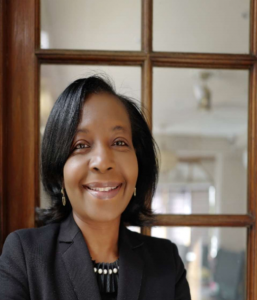 Remember today is still your best day! Enjoy it!  This is The Law Offices of Marjory Cajoux and we remain ready and committed to serve your Immigration, Real Estate and Probate and Administration needs.
Call The Law Offices of Marjory Cajoux where we're ready to serve you.
Phone: 718.237.0411
E-mail:  info@macalaw.com