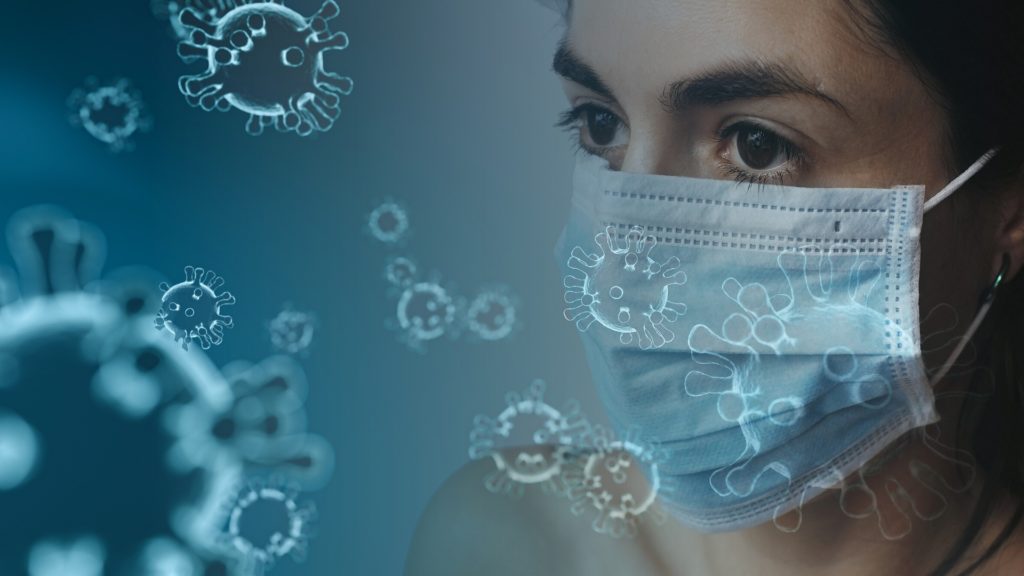 Happy New Year 2022! We hope this year brings you much prosperity and success. Throughout 2021 we regularly updated you about the ever-evolving COVID-19 pandemic and the following four variants: Alpha, Beta, Gamma, and Delta. In late November 2021 we followed up with the discovery of yet another new variant Omicron. Today we are here to discuss Omicron as well as Flurona and IHU two of the latest variations of the original SARS-CoV-2 reported in Israel and France. This article will explore symptoms to look out for as well the protocols the State of New York and the CDC recommends in fighting these variants.
Omicron – is a variant of the virus that causes COVID-19 and is named after the fifteenth letter in the Greek alphabet. It was first reported to the World Health Organization (WHO) on November 24, 2021. Unlike the standard COVID symptoms: cough, fever, shortness of breath, and loss of smell or taste. So far, the Omicron variant appears to be less dangerous, particularly in vaccinated people, with cold-like symptoms including scratchy sore throat, sneezing, fever, headache, runny nose, and a persistent cough; some people have also reported loss of appetite, nausea, and vomiting. In most cases, the sense of taste and smell remained unaffected. While the symptoms are milder the rate of transmission is significantly higher since most infected people mistake the virus for a common cold and fail to get tested. According, to the CDC last week the Omicron variant accounted for 95.4% of all new COVID-19 cases in the U.S.
Flurona the "twindemic" – is a term used to describe the phenomenon of being inflected with the seasonal flu and the Coronavirus simultaneously. It was first detected in an unvaccinated pregnant woman in Israel. The cluster of cases have been reported around the world, including across 5 American states, with no reported deaths thus far. The twindemic does not appear to be overly dangerous for people who are healthy and vaccinated.
IHU – is a new sub-lineage of the B.1.640 variant first identified in January 2021. Although there have been 287 reported cases in France, 17 cases in Germany and 16 in the United Kingdom, this variant is not spreading as rapidly as the Delta and Omicron variants. The spreading of this new variant is being closely monitored and no new case has been detected since December 25, 2021.
Again, because these COVID-19 breakthrough variants start with the sniffles, a headache and sneezing they often remain uninvestigated until the symptoms become more aggressive. During the New Year holiday weekend hospitals across New York State experienced 70% increase in COVID-related hospitalization with unvaccinated patients accounting for a significant portion. Currently, only two drugs manufactured by AstraZeneca as well as GlaxoSmithKline and Vir Biotechnology are effective against the Omicron variant. Due to these high rates of transmission the CDC is strongly encouraging everyone to get tested regardless of whether you are fully vaccinated or still have your sense of taste and/or smell.
We further encourage everyone to continue to remain vigilant and continue following these COVID-19 prevention protocols:
Get Vaccinated – authorized COVID-19 vaccines are available to everyone 5 years and older.
Get Tested – outside of being vaccinated getting tested is your best against the spreading of COVID-19. The Food and Drug Administration recommends obtaining a home kit which provides results in 15-minutes. Consult this link for more details: COVID Home Test – What to Know & Where To Buy Them
Wear Face Mask – anyone 2 years or older should wear a face mask over your nose and mouth while out in public regardless of vaccination status. Public spaces include airports, train, and bus stations, on planes, buses, trains, and other forms of public transportation.
Social Distance – maintain a distance of 6 feet away from others at all times while out in public.
Avoid Crowds and Poorly Ventilated Spaces – if possible, stay home and have items deliver to you. Try to limit exposure to non-ventilated spaces and large crowds thereby avoiding close contact with people who are potentially infected.
Frequent Handwashing – after blowing your nose, coughing, or sneezing, returning from a public place or opening your doors to handle a foreign object or greet a guest be sure to wash your hands with soap and warm water for at least 20 seconds.
The Law Offices of Marjory Cajoux is committed to keeping you informed of the latest developments relating to COVID-19 in an effort to promote the overall wellness of our readers, staff and community. We are grateful to our staff, readers and subscribers. Together we have successfully navigated many changes and look forward to collaborative progress and success in 2022.
Additional Resources:
Governor Hochul Updates New Yorkers on State's Progress Combating COVID-19
New York City Mayor Bill De Blasio Just Announced Private Employer Coronavirus Vaccine Mandate