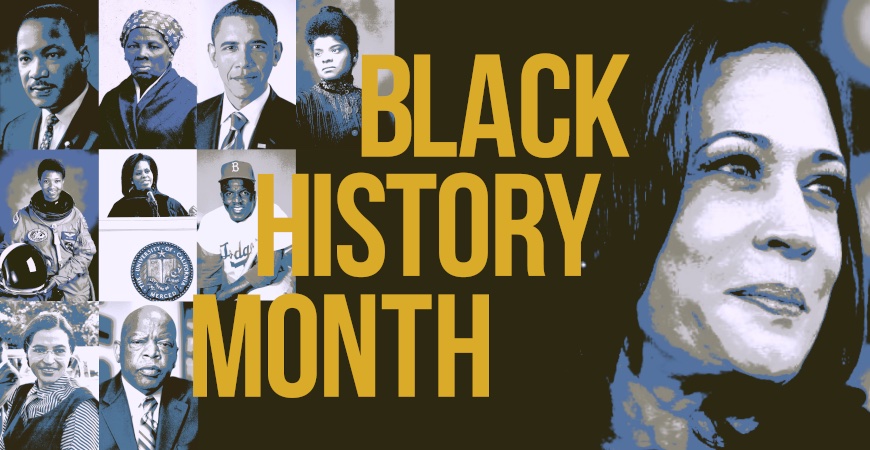 February is Black History Month and an annual celebration of achievements by African Americans. It is a time set apart to recognize their contributions and undeniable role to the progression of U.S. history. Black History Month was officially acknowledged by the U.S. government in 1976 under President Gerald Ford's administration. Over the years, many Black personalities such as Harry Bellafonte, Oprah Winfrey, and W.E.B. DuBois have fearlessly used this month specifically to address pressing issues relating to educational disparities, racial equality and identity, proportional economic advancements and voting rights for all disenfranchised peoples. These ideas have shaped this nation and made it a better place for all Americans to live.
Poets and authors are amongst the numerous pioneers that have contributed to the positive portrayal of the Black community and are who have made waves in the literary world. They include such notable works from Gwendolyn Brooks, who in 1950 became the first Black writer to win a Pulitzer Prize, to Maya Angelou, one of the foremost poets of the 20th century. Today, we would like to share with you three female Black poets – two who revolutionized the poetry world: Philllis Wheatley and Maya Angelou, as well as our new rising star: Amanda Gorman.
---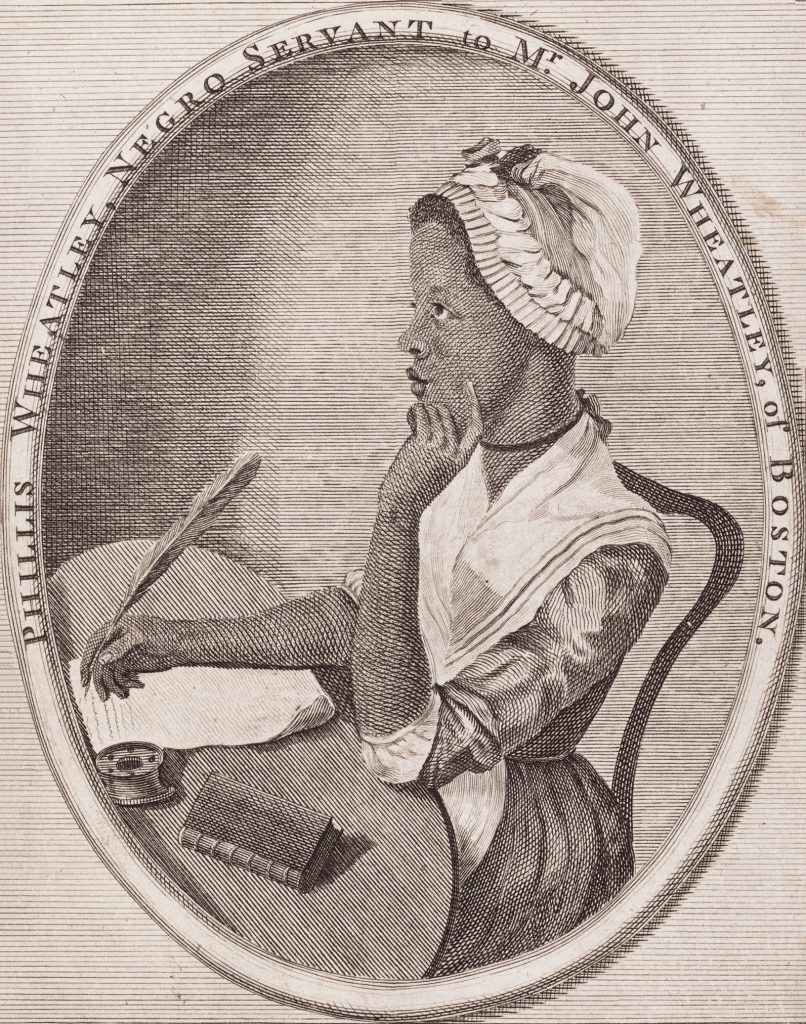 Phillis Wheatley Peters, (born in 1753 – December 5, 1784) was the first African American author of a published book of poetry. She was born in West Africa, sold into slavery at the age of 7 or 8 and transported to North America. She was owned by the Wheatley family of Boston. After she learned to read and write, they encouraged her to write poetry after recognizing her talent.  In 1768, Wheatley wrote "To the King's Most Excellent Majesty", in which she praised King George III for repealing the Stamp Act. The publication of her 1st volume of verse, "Poems on Various Subjects, Religious and Moral", in London on September 1, 1773, brought her fame both in England and throughout the American colonies. Wheatley was one of the best-known poets in pre-19th century America. Celebrated in New England and England, with both locales publishing her poems, she was often paraded before the new Republic's political leadership and the English empire's aristocracy. Today, her works are regaining some of their former popularity.
---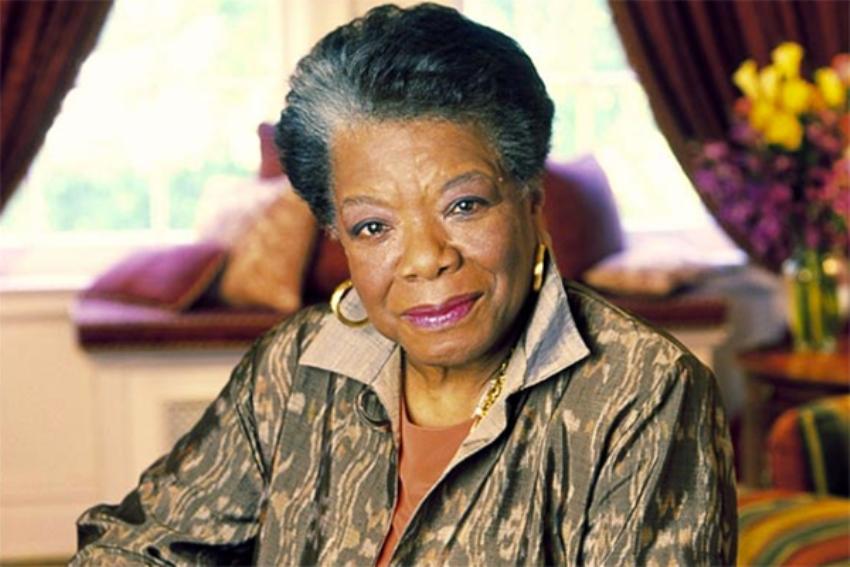 Acclaimed African American poet, storyteller, activist, and autobiographer Maya Angelou (born April 4, 1928 – May 28, 2014) published seven autobiographies, three books of essays and several books of poetry. She is credited with a list of plays, movies, and television shows spanning over 50 years. In her first autobiography, I Know Why the Caged Bird Sings (1969), brought her international recognition and acclaim. In 1993, Angelou recited her poem, "On the Pulse of Morning" at the first inauguration of President Bill Clinton, making her the first poet to make an inaugural recitation since Robert Frost at the inauguration of John F. Kennedy in 1961. In 2010, she was awarded the Presidential Medal of Freedom, the highest civilian honor in the U.S. by President Barack Obama. Angelou was awarded over 50 honorary degrees before her death. She was respected around the world and her works are widely used in schools and universities.
---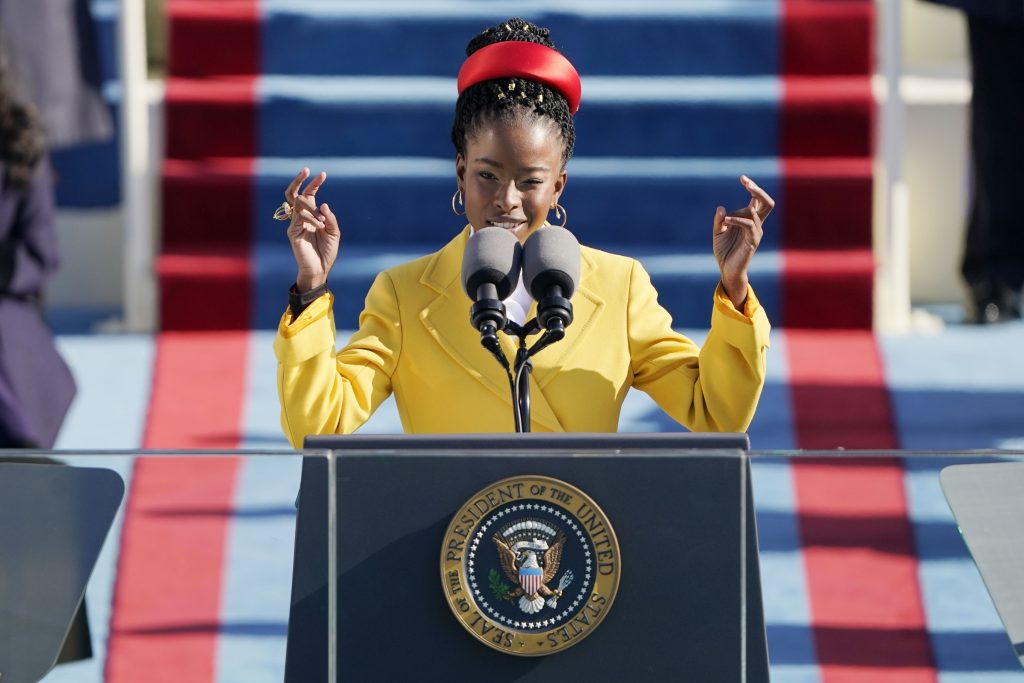 In present day 2021, we acknowledge the ordained contributor of the flame for trailblazing African American poets and activists – Amanda S. C. Gorman (born 1998). In her work, she tackles issues of oppression, feminism, race, and marginalization. Amanda Gorman was the first and youngest recipient of the National Youth Poet Laureate in 2015. She published, "The One for Whom Food is Not Enough" in 2015, her first book of poems. For now, she is best remembered for the delivery of her poem, "The Hill We Climb" at the January 2021 Inauguration of the U.S. President Joe Biden. The inauguration poem generated international acclaim and shortly thereafter, two of her books achieved best-seller status. Amanda Gorman also recited new work at this year's 55th Super Bowl held on February 7th, 2021.
While remembering influential Black individuals and events of the past is critically important, we should not forget that Black History Month presents a unique opportunity to continue focusing on actions for future change. We encourage everyone, each in his or her individual capacity, to use this month to measure all the progress we have made thus far and ways we can contribute to propelling the betterment of all humanity going forward. This new decade has brought a lot of change, but we still have an opportunity and a duty to make our corners of the world inhabitable and enjoyable for ourselves, our families and our respective communities.
We'd like to conclude with this quote by Amanda Gorman, – "Every day, we write the future / Together, we sign it / Together, we declare it / We share it / For this truth marches on / Inside each of us."
This is The Law Offices of Marjory Cajoux and we affirm our readiness and commitment to provide you best possible service in the areas of Immigration Law, Real Estate and Personal Injury.