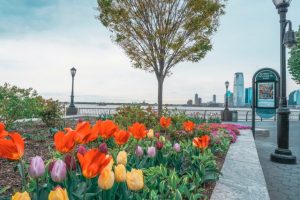 Saturday morning I woke up early, as usual, did my meditation and wrote my daily "Gratitude journal".  I looked through my window and New York looked so beautiful, so peaceful, so enticing. I quickly dressed up, armed with my latex gloves, mask, hand sanitizer, walked out and took a stroll by Battery Park.  While standing on the promenade, looking at the water, breathing the morning fresh air, the universe felt so right.
What is the novel COVID-19 here to teach us?  I wondered! I have yet to find the answer. What I know for certain is that I want to do everything possible to make it easier for mankind: Staying Home.  I went to the store and returned home committed to do what needs to be done to continue to enjoy this beautiful, magnetic,enticing city full of opportunities, we call New York. Spring is here! The sky is clear, the flowers will bloom, the birds will sing and the sun will shine and rise; and we humans, have been given this rare opportunity to make a difference in this world as one, for the betterment of mankind.  All we are called to do is Stay Home, Stay Home!  Let's change the world one person at a time. Stay Home.
Make today your best day. Stay Home and create your best life, which will of course include:
We've also included a helpful list created by the CDC that can help you live your best day by taking these measures.
---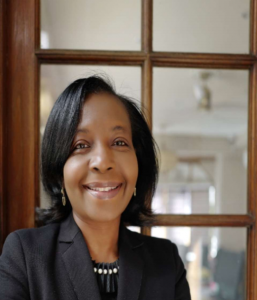 Remember today is still your best day! Enjoy it!  This is The Law Offices of Marjory Cajoux and we remain ready and committed to serve your Immigration, Real Estate and Probate and Administration needs.
Call The Law Offices of Marjory Cajoux where we're ready to serve you.
Phone: 718.237.0411
E-mail:  info@macalaw.com